Lumen Housing and My Blackpool Home:
If you rent one of our properties and are in debt with your rent or utilities please phone our office on 01253 477222 to discuss.
The following organisations provide free confidential support and advice:
Citizens Advice Bureau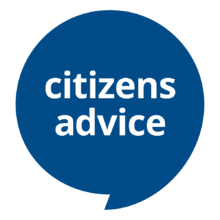 The Citizens Advice service provides free, independent, confidential and impartial advice to everyone on their rights and responsibilities.
Blackpool Citizens Advice
Blackpool Citizens Advice offer daily drop in sessions Monday to Friday on a first-come, first-served basis. Telephone advice is also available Monday to Saturday on 01253 308401.
You can also email Advice@blackpoolcab.org.uk
National Debt Line
The helpline provides free confidential and independent advice on how to deal with debt problems
Telephone: 0800 808 4000.
National debt line website https://www.nationaldebtline.org/ – Is also full useful and helpful advice on dealing with a debt problem.