Meet the Board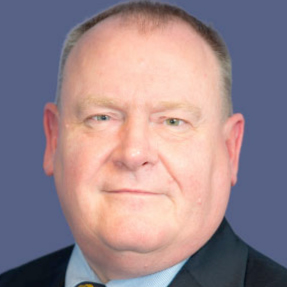 Ron Bell OBE JP
Chairman

Ron was born and raised in the hotel industry in Blackpool and except for nine years which he served in the Royal Marines; Blackpool has always been his home. After leaving the Marines he spent many years in senior positions with blue chip companies within the banking and finance sector, primarily in Sales and Marketing but also in Training and Operations. After leaving the Finance sector he successfully ran his own management consultancy and investment portfolio. Ron is passionate about Blackpool and is currently a member of the board of Blackpool Operating Company Ltd and Blackpool Housing Company Ltd. He has also served on the board of BF&W College, the Blackpool BID, and the IMB at Kirkham Prison and was the first Chairman of Blackpool Coastal Housing. As part of his community work, he is President of the BF&W Credit Union ( Clevr Money), a Magistrate, as well as being a former Councillor,  Chairman of Fylde Ex-Service Liaison Committee and Chairman of the Royal Marines Association, a national charity with 16000 members. Ron believes that Lumen Housing can play a massively important role in Blackpool's regeneration through the provision of high-quality homes that will not only raise standards, by setting the benchmark for the rental sector, but will also serve to nurture aspiration and community cohesion and particularly so in the more depressed areas of the town.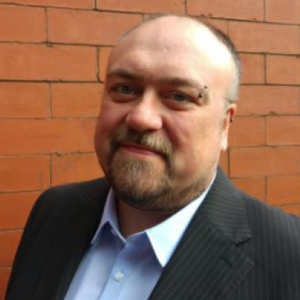 Councillor Jim Hobson

Councillor Hobson is the ward Councillor for the Bloomfield area, this covers much of Central Drive, Lytham Road and the surrounding areas. He is currently the Cabinet Member of Children's Social Care and Schools and before this he served as Cabinet Member for Climate Change and the Environment. He was also the chair of the Blackpool Council Adult Social Care and Health Scrutiny Committee that looks at the performance of health care providers and commissioners in the borough and has previously sat on the Council's Audit, Licensing and Public Protection Committees. Councillor Hobson has been a Civil Servant working for a Central Government Executive Agency for the last seventeen years and manages a small specialist team. Prior to this he worked as a Surveyor and sales person for an environmental services company. He studied at Lancaster University and has a degree in Biochemistry and a diploma in Land Registration from the University of Law. Councillor Hobson has a vision for Blackpool as a modern, forward looking town with a bustling tourism industry, where both visitors and locals feel valued and safe. He is therefore delighted to join the board of Lumen Housing to help shape part of this ambitious plan which is to ensure good quality housing is available for local residents.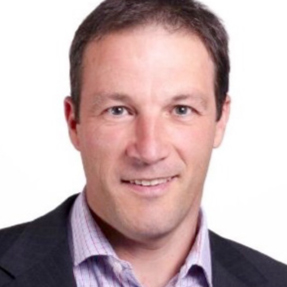 Shaun Finnegan

Shaun has 20 years' experience working for Housing Associations across the North of England and is currently employed by Accent Group Ltd, a National Housing Association, as Director for Customer Experience. Areas of expertise include housing management, strategic planning, governance and housing policy. Excited to be part of the Lumen Housing Board and looking forward to seeing the difference we can make to Blackpool in the coming years.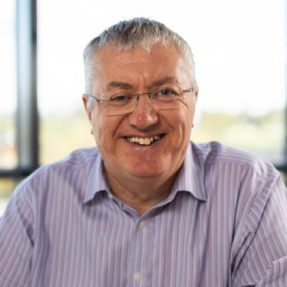 Andrew Upton

Andrew is a Chartered Surveyor, experienced technical director and keen problem solver with over 37 years' experience, covering registered providers, local authorities, commercial and retail sectors. Andrew has spent the past 29 years in the social housing sector and has a wealth of strategic, technical, project, contract and staff management experience in housing development, asset management, housing maintenance, third sector and commercial areas.  Andrew has worked with numerous clients, stakeholders and end users, across a range of tenures, to deliver new build development and refurbishment and achieve successful project outcomes. This experience has covered the delivery of sustainable technology and innovative projects, with a focus on improving both performance and customer service.  Andrew is a competent strategic director and has previously served on a number of Boards and held vice chair and committee chair positions on some of these Boards.
Tony Bell

Tony is a qualified accountant with more than 20 years' experience at board level in the further education sector in roles including managing director, group commercial director, vice principal and director of finance.
He has also held senior roles in the private sector.
In addition, Tony has held a number of Non-Executive Board Membership roles in the social housing sector including Guinness Partnership, Northern Counties Housing Association and Equity Housing Group, and is currently with Greater Manchester Mental Health Foundation Trust. As well as board membership, he has served on a number of audit committees, as chair in many instances.
Tony is also Deputy Chair of an enterprise park with two locations in Manchester providing work space and business support to small and medium sized enterprises.
Tony is passionate about social housing sector and looks forward to using his skills and experience to maximise social housing for the people of Blackpool through Lumen Housing.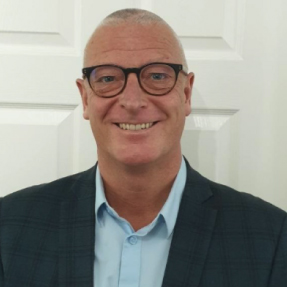 Shaun Walsh MBA

Shaun has over 30 years' experience within the public sector, the vast majority of which has been within local government, both as a Senior Executive heading up various Corporate Services, as well as Director of Housing, being professionally qualified since 1992.
He also brings vast experience of delivering significant and innovative change management strategies, having led on numerous successful and ground-breaking organisational re-engineering and transformation projects.
In addition, Shaun has held several key lead roles, being responsible for other specific areas of business, including HR & Payroll; Partnership development; ICT; Revenues & Benefits; Customer Services; Communication & Consultation; Performance Management; and Public Relations.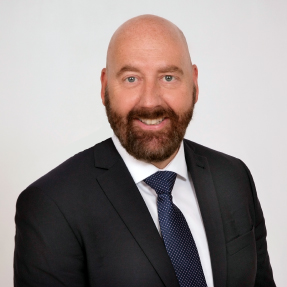 Ian Sillars

Ian has over 35-years of experience of commercial and corporate banking and heads up both the Housing Finance team, lending to housing associations across Scotland and North of England, and the Scotland Real Estate Finance team, lending to a range of commercial real estate clients active across Scotland and the UK for The Royal Bank of Scotland plc and National Westminster Bank PLC.
Ian is a Member of the Chartered Institute of Bankers in Scotland, an Associate of the Chartered Institute of Management Accountants, an Associate of the Association of Corporate Treasurers, and holds an MBA degree from Edinburgh Business School.
Ian joined the Board of Lumen Housing in October 2020 and was attracted to the role as it provided a strong fit with his personal motivators and values. In his day to day working life, Ian works with colleagues and customers to improve the communities we all live, work and enjoy spending our free time in, and he believes he can bring this experience to his role with Lumen Housing to improve the standard of housing accommodation and service for the people and communities of Blackpool.
Ian is the Chair of the UK Finance social housing panel in Scotland and prior to joining the Board of Lumen Housing, he was a Board member of Scotcash, a community interest company formed to provide affordable loans to the people of Glasgow.
More from Lumen